Overview
Within Atria, you are able to quickly navigate to a customer and purchase a new Microsoft 365 Subscriptions based on what is configured within the Catalog.
Step by Step
1. Navigate to your customers Subscription page (Services > Microsoft Online > Subscriptions)
2. Click "Add"
3. Click the license you'd like to purchase, in this case, we are purchasing Power BI Pro.


4. Fill out the in the popup with the Quantity, Term, Payment Frequency and Auto Renew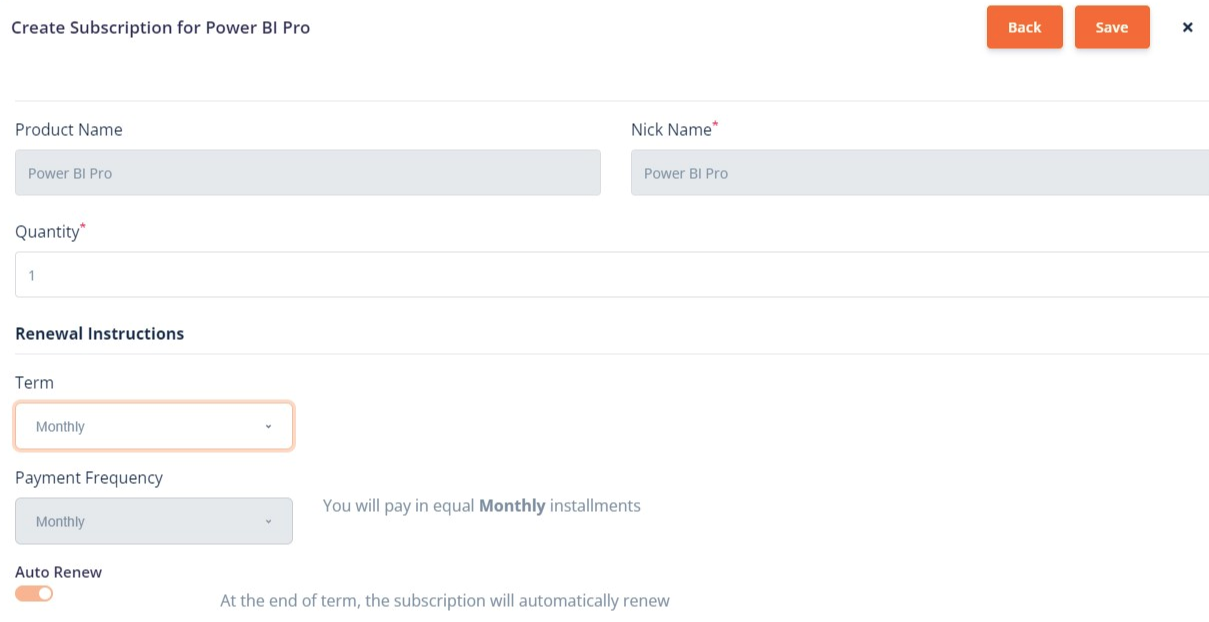 This includes the Quantity and the Term. For this example, we'll be purchasing an Annual paid Monthly subscription, you can select a different term length by selecting "Term".


5. Select "Save" to purchase the license. This will go to the Microsoft Partner Center API and purchase the license with the information provided.
7. Once completed, we can now see that the license is Pending. The pending state typically lasts for one to two minutes, but you can likely start provisioning your user straight away