Overview

By default, Atria's Display Name Pattern is set to First Name Last Name format. This is used to default the Display Name when creating new users.

This guide shows how to customize Display Name Patterns in Atria to meet the needs of individual customers.
The Display Name field in Active Directory and Azure Active Directory is shown in the Outlook Global Address book as
Default Configuration
Under the Customer > Advanced Properties, the default Pattern is set to FirstName LastName when provisioning new users


Example (User Provisioned)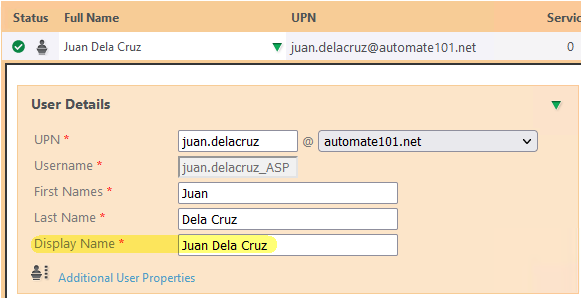 Example - Adding a standard Suffix to the Display Name

Certain requirements requires a standard suffix on the User's Display Name. This needs customizing the Display Name Pattern that is set.

This is configured as an advanced properties for each customer.
Steps on Customizing the Display Name Pattern

1. In Atria Menu, Navigate to Configurations > Validation



If the User Full Name (Display Name) is planned to have a special character, then we need to make sure that the regular expression validation for it is configured.
2. On the Validations page, change the filter to Regular Expression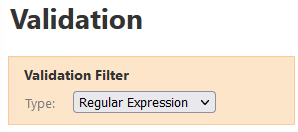 From this, look for the "User Full Name" expression and update it with the special character needed (if still missing)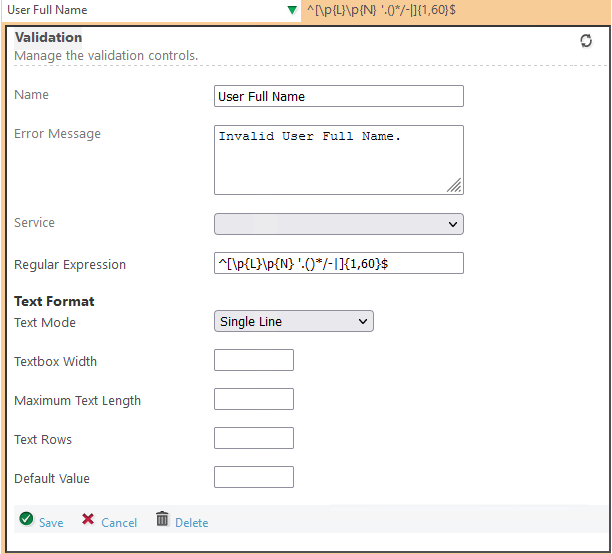 3. After the User Full Name regular expression is set, we can now set the Display Name Pattern. Change the Validation Filter to Drop Down List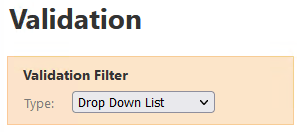 From this, look for the "UserDisplayPatterns" and add a new drop down option and based on the pattern you want it to be customized

(example below is that the Display Name Pattern will be appended with | Custom)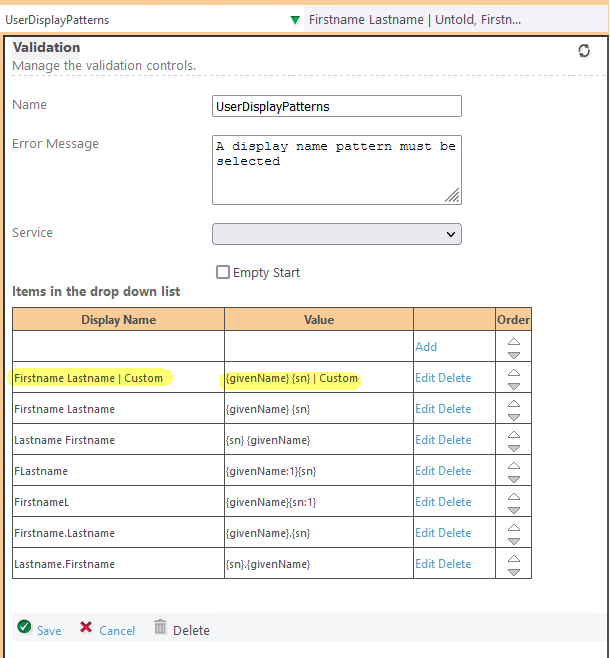 4. After configuring the validations, navigate to the Customer that will have this specific Display Name Pattern. On the customer, edit it and navigate to Advanced Properties


Note that this configuration needs to be applied to individual customers

Select the User Display Name Pattern. Then Provision the Customer.


5. Now after provisioning, when creating a new user, the custom pattern should be appended.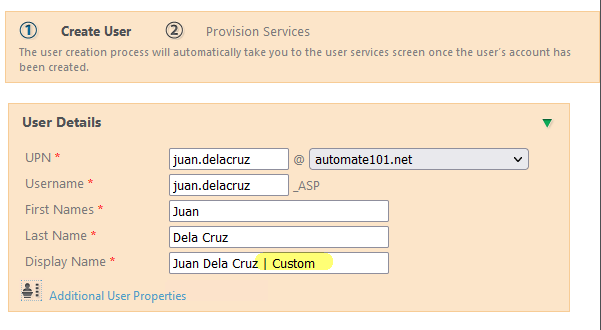 For any questions or assistance needed, feel free to contact Automate101 Support -
support@automate101.com