First, Navigate to the "Users" of the customer where you'd like to import the users from Active Directory.

Next, on the Left hand menu select "Users" then "User Directory Import".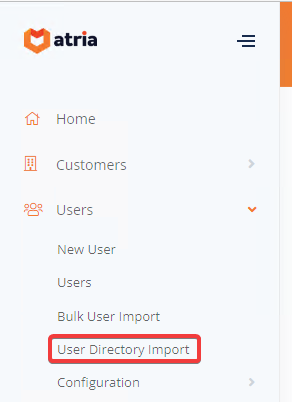 You'll then be redirected to the User Active Directory Import screen.

This provides an overview of the OU structure of Active Directory. Simply navigate to the OU where the user exists that you'd like to import.

Here there are two options on importing new users
1. Whole OU import - This will import the whole "User Structure" OU into Atria

2. Per User import - This will import individual users and not the whole OU.

Once you've selected the OUs/Users, simply select "Import"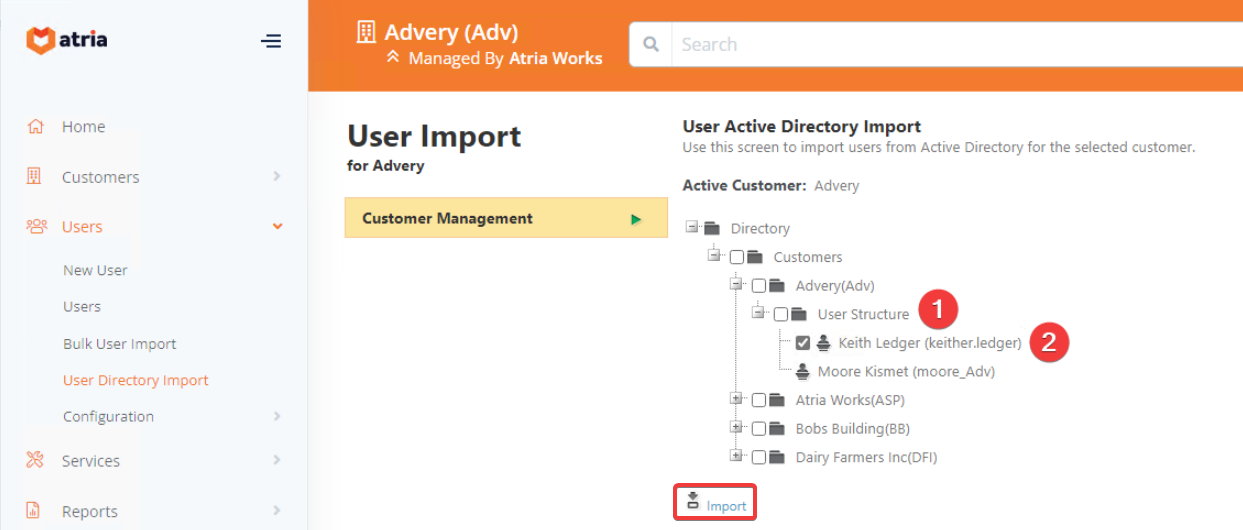 Now your user is available for provisioning and management from Atria.