Select the Users you wish to import from their OU, then select "Import".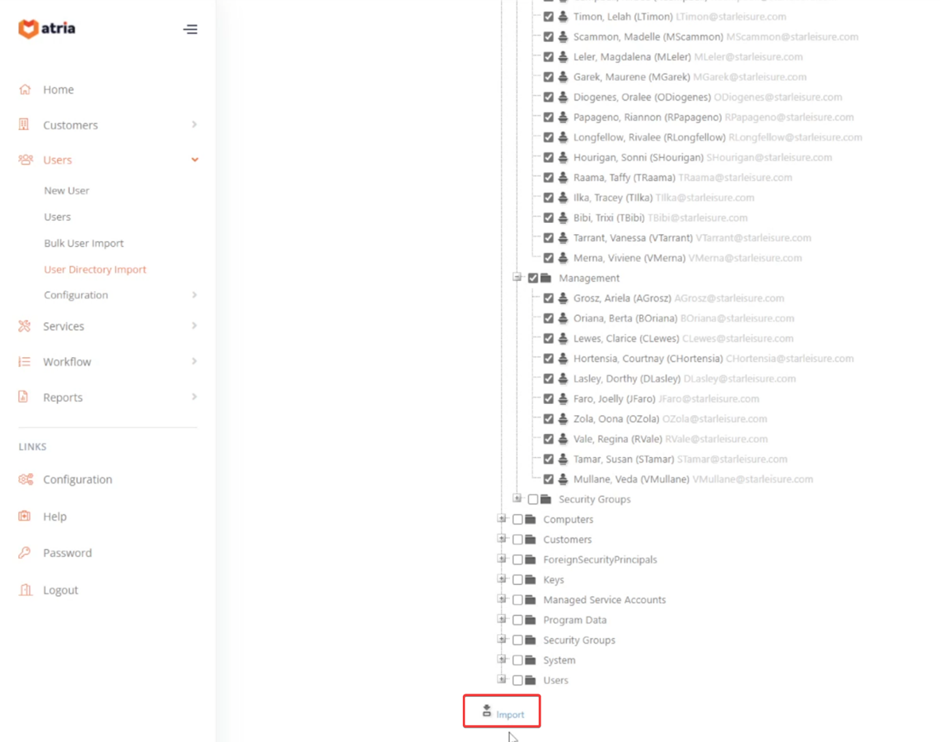 Now, if you refresh the users page – Depending on the customer size, users will start appearing in the user list.
You have now imported the Active Directory, ready for management!
At this stage, you are able to

- Update/Change user details
- Reset passwords

- Delete Users

- Group management features are also available to use.

The next stage is to configure the Workspace service

To import Active Directory groups into the Workspace Service,
please follow this guide